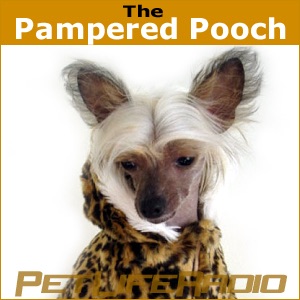 The Pampered Pooch - Dogs are not our whole life, but they make our lives whole - Pets & Animals on Pet Life Radio (PetLifeRa
Reactions
Reviews for The Pampered Pooch - Dogs are not our whole life, but they make our lives whole - Pets & Animals on Pet Life Radio (PetLifeRa
Pretty good...
I believe that dressing some dogs is a good thing, Chinese cresteds, Chihuahuas and some other breeds should wear some form of clothing in certain conditions (because they can become cold). And some dogs like to be carried around. So I'm not saying "Go buy a 100$ bag of dog food because it's better," because dogs could care less about a price tag, they just want to be fed, played with, and taken care of.~Morticia
Reviewed on Apple Podcasts
cant give it less than 1 star so....
I work in the pet industry and I am disgusted buy people who live vicariously through their animals. It completely stunts their ability to develope their own personalityies and turns them into shivering/cowering little accessories that have absolutely no idea what its like to be a dog. dressing an animal is not an indulgance to them, its an indulgance to you. They dont care about parties, they want to run and play and be loved. If you want a manicure/pedicure, go get one, if you want a fur stole, go get one but stop humiliating your animals, for Gods sake, look at your own album art, that dog doesnt look happy, it looks terrified and trapped in a dead leapord. This is completely devoid of any useful information and not for real dog lovers, its for people looking to accessorise their dog with thier purse. sad.....
Reviewed on Apple Podcasts