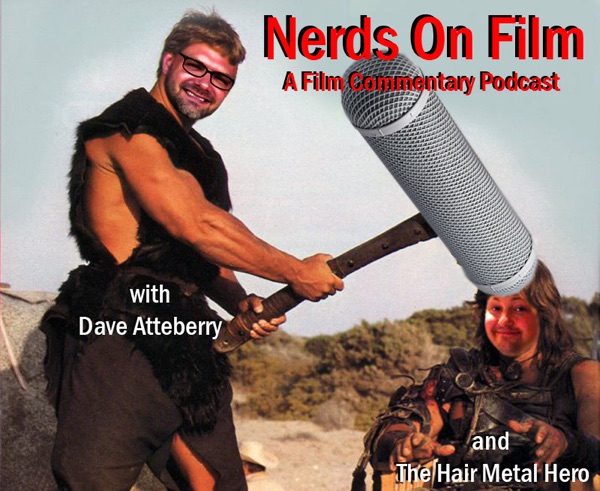 Reactions
Reviews for Nerds On Film
Just like home
Listening to this show is just like watching a movie with my friends. Sometimes we make fun of it, sometimes we gush over it, but we always have a good time. Always entertaining, Dave and Hero do a great job of covering why these films are a bastion of nerdiness and should be watched by everyone.
Reviewed on Apple Podcasts
Just a couple of guys talking about a movie. The way I like it!
I can't recommend this show enough. I wanted people watching a movie, just talking about it, and I got exactly what I wanted. The show is nice and relaxed, a laid back commentary. Dave mentions that he is a rookie, but it really doesn't show, and it's the solid chemistry between Chris and Dave keeps me listening. I downloaded the first episode without really having an attachment to the 1982 Conan movie. Five minutes in, I was hooked! Give this one a listen, and I think that you'll agree: it's an excellent show that you shouldn't miss!Kris Keith
Reviewed on Apple Podcasts