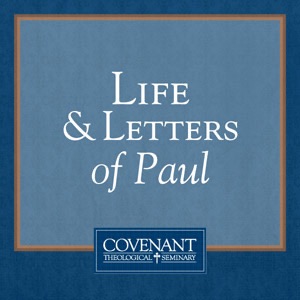 Life & Letters of Paul - Audio Lectures
Reactions
Reviews for Life & Letters of Paul - Audio Lectures
Excellent
So kind of God to move Covenant to make these courses available. Great teaching and very understandable.
Reviewed on Apple Podcasts
Wonderful!
I have worked through this course, using the lecture notes and course outline on Worldwide Classroom's web site, as well as purchasing the books for the course. For about $30, I got a seminary-level course. Dr. Bayer is a wonderful teacher and this class greatly increased my understanding of Paul's teaching. Time and again, it amazed me how easy the Scriptures are to understand once the background is known.I look forward to more courses from Covenant in the coming months and years. Highly recommended.
Reviewed on Apple Podcasts